Specials
---
TO STOP THE SLIDER HOVER YOUR CURSOR OVER THE MOVING IMAGE
To place an order just email us info@hiralabs.co.nz along with your delivery details and we will process your order as soon as we get your email.
Disclaimer
 While every effort is made to ensure the quality of our product, no statement or information contained on this page construed as a claim that this product is a cure,
mitigation, treatment or prevention of disease or any other medical condition.This information is to be regarded as a product guide only. Hira Laboratories will not be held responsible for the use or misuse of any products listed. We recommend that either a qualified herbalist or your veterinary professional carry out diagnosis and subsequent treatment.
We send out a general newsletter on horse management with specials and free samples through our distribution email. If you are interested in being included in our newsletter mail list contact us at info@hiralabs.co.nz
Copy and paste these images to your email to redeem the discounts.
Horse Products for September 2021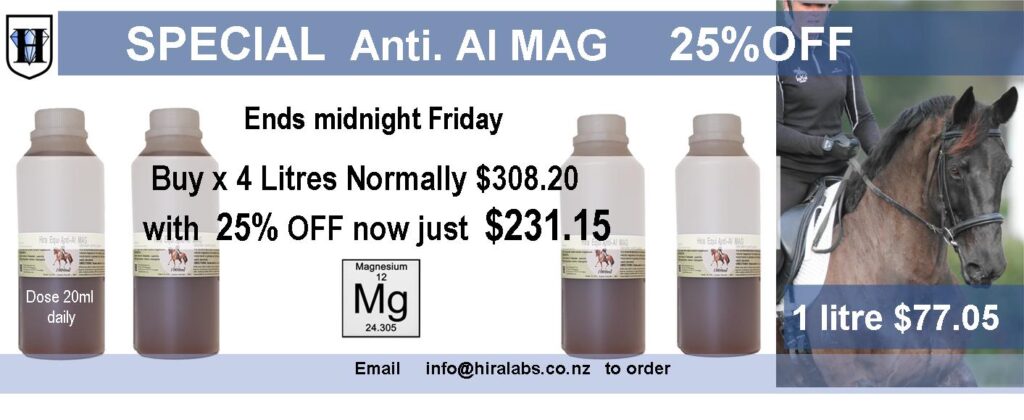 Winter Skin Care
People Products
Echinacea is one of nature's immune enhancers. We recommend that people take additional supplements of Vitamin D and zinc to ward off winter colds and bugs
A dropper full daily is all that is required. It makes a pleasant zingy hot drink when made with freshly squeezed lemon juice and one teaspoon of honey. Taken at night with a dropper full of ashwagandha and valerian will help with sleep.